Meet Our Members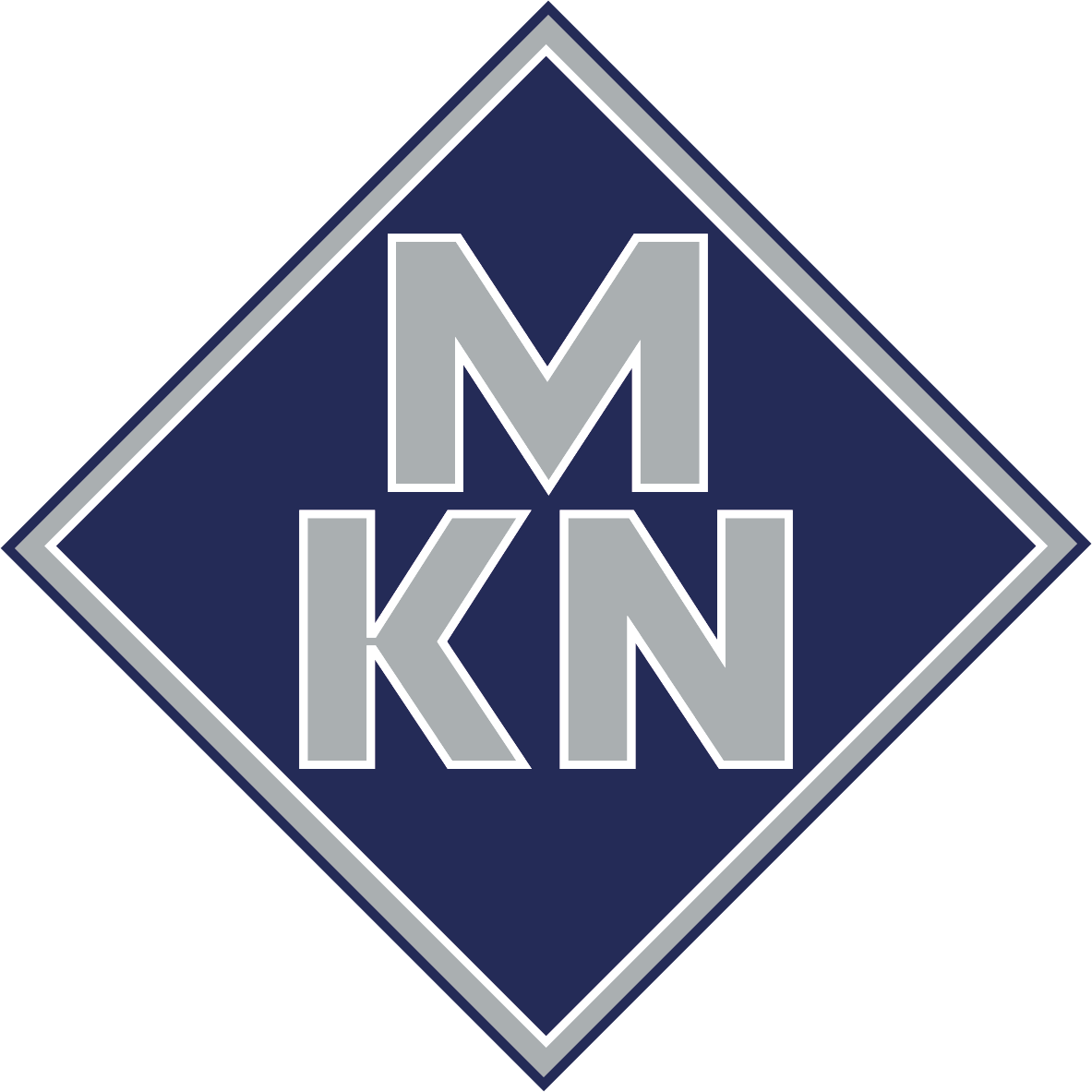 MKN is a market leader in premium cooking equipment, offering a wide range of thermal cooking ideas for more than 75 years. A specialist in the development, manufacture and worldwide sales of professional cooking technology, the company is headquartered in Germany.

MKN's extensive portfolio of products and systems combines classical cooking equipment with innovative, multifunctional appliances. Intelligent products are designed to optimise production processes, focusing on delivering benefits for customers.

However, MKN's approach is about more than just delivering products – it builds long-term partnerships with dealers and distributors worldwide to provide a reliable end-to-end service that encompasses technical expertise, product innovation, after sales support and more.

Innovations to support dealers include the MKN DigitalKitchen, an interactive kitchen configurator tool for real-time kitchen designs using MKN products, and the MKN Digital Centre with professional kitchen, from where livestreams, cooking shows, expert talks, webinars and podcasts are filmed, produced and streamed.

By their nature, MKN products have an extremely long service life and they are developed to conserve resources, reduce CO2 emissions and avoid waste.

The portfolio includes modular and bespoke professional cooking solutions, including the
FlexiChef® appliance for multiple cooking modes, intelligent FlexiCombi® and SpaceCombi® combi steamers, modular cooking technology for unique kitchen combinations and MKN Individual, manufacturing premium customised cooking suites.

The Counter SL series also provides flexible, hygienic front of house cooking solutions.

MKN's focus is on innovation and sustainability. Recognising its responsibilities, it has built an extensive sustainability strategy, taking into account product development, supply chain, manufacturing facilities and more to reduce social and environmental impact. Around 80% of components are manufactured directly by MKN, and the remainder are sourced from within Germany. This not only helps to minimise the carbon footprint of MKN's production operations, but also ensures quality.

MKN products have been installed in key projects and developments around the world including hotel chains Hyatt, Hilton and Ritz Carlton, airports such as London Heathrow and Frankfurt, top restaurants such as those at the Sydney Opera House and Burj Khalifa Dubai, as well as a large number of cruise ships.
Its expertise has been further demonstrated with major global award wins including a Gold Innovation Award at the Commercial Kitchen Show, Lower Saxony Foreign Trade Award and the Major Prize for Medium-Sized Business awarded by the Oskar Patzelt Foundation.

MKN FlexiChef
The MKN FlexiChef is a multi-award winning piece of equipment that lets kitchen staff cook, fry, deep fry or cook at high speed, all in one appliance.

By optimising the complete cooking process, it increases efficiency in busy kitchens – with the added benefit of SpaceClean technology, the first and only automatic cleaning system for skillet pans.

Using ReadyXpress technology, the FlexiChef is up to two times faster than conventional pressure cooking technology and up to three times faster than conventional cooking equipment to help achieve kitchen goals faster.

It also includes MKN's MagicPilot operating system, for fast and intuitive operation as simple and intuitive as a smartphone.

With a host of intelligent features, the FlexiChef supports kitchens to optimise quality, space and efficiency - a multifunctional appliance that heats, cooks and cleans fast, enabling chefs to use their expertise elsewhere.

It is available in five size variants from 50 to 150 litres and the FlexiChef Team, which combines two units into one appliance.

MKN Combi Steamers
The MKN FlexiCombi and SpaceCombi ranges include a host of innovative functions to improve the ease of use, maximise capacity, increase productivity and deliver uniform results, every time. All whilst supporting sustainability goals and with easy cleaning too.

The FlexiCombi, available in 6, 10 and 20-grid models plus FlexiCombi Team 6+6/6+10, can save three tons of CO2 each year. It uses a host of innovative technologies including the WaveClean cleaning system which enables a 36% reduction in water consumption compared with the previous version and closed tripled glazed door for 28% reduction in energy consumption compared to HansDampf models with a double glazed door. It also includes a heat exchanger to ensure heat efficiency for greater energy savings, saving 1.1kW per hour with the 10-grid model.

FlexiCombi MagicPilot models are also certified to the Energy Star energy efficiency standard.

Also in the range, the compact SpaceCombi is just 55cm wide, offering the same features as larger models whilst taking significantly less space. Available as a single unit with six grids or SpaceCombi Team with 12 grids, it saves three tons of CO2 each year, with features including a closed triple glazed door to reduce energy by 28% (compared to HansDampf models with double glazed door) and 25% lower connected load compared to the FlexiCombi 6.1. SpaceCombi models can be completely self-sufficient if used with the optional MagicHood odour neutralising hood, reducing the need for any additional ventilation system (subject to site conditions).

Both ranges include a closed triple glazed chamber door and additional energy saving in the unit, which ensures low radiant heat to the outside. The WaveClean automatic cleaning system includes a circulation system for optimised water consumption, using only one (100% recyclable) cartridge. DynaSteam technology also ensures quality with low water consumption because the amount of steam needed at any given time is automatically adjusted to the amount of food being cooked.

MKN Modular
MKN's modular cooking technology gives chefs the opportunity to design their own professional kitchen, with almost limitless variety made possible thanks to more than 250 electric and gas appliances across 700mm and 850mm body depths.

The Optima modular series of modular appliances is made from high quality stainless steel, offering seamless compatibility and perfect hygiene across welded cooking modules for easy cleaning. Choose from gas, ceramic and induction hobs, fryers, griddle plates, bain maries, pasta cooker, grills, frying pans, cooking kettles and more.

The induction range reduces boiling time by 55% compared to hot plates, with additional energy saving helping to ensure 2.5 tons of CO2 reduction per year with MKN induction ranges.

MKN also offers the HotLine modular series of appliances, developed for small and medium sized restaurants and the Counter SL series, which provides a front of house cooking suite solution for QSR markets and can suite with the HotLine series to enable easy integration of under counter refrigeration.

The Counter SL series delivers freely and easily combined cookware, with a hygienic levelling connection system so products can be moved. A complete range of more than 70 electric and gas appliances are available in fully integrated suites with easy-to-clean drain channel and wall installation for enhanced hygiene. The majority of appliances are electric, reflecting current trends for lower running costs.

MKN Individual
Offering premium cooking systems made to measure, MKN Individual gives chefs the option to work together with in-house trained specialists to develop a unique stove system that meets all individual requirements.

Choose your stove system exactly how you imagined it, combining the finest craftsmanship with attention to detail. MKN offers more than 200 premium appliances in the MasterLine series, with a continuous hygienic cover plate, individual colour selection, the integration of logos and many other features. Every last detail is considered, including grease-proof welded-in appliances and the seamless integration of large appliances such as tilting frying pans, cooking kettles or magnetic pans.

As with the MKN modular range, the integration of induction appliances can reduce energy and boiling time, delivering 2.5 tons of CO2 savings per year.





---