Meet Our Members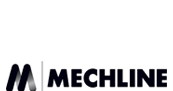 Mechline's products are engineered to improve day-to-day operations, in areas of efficiency, safety, environment & hygiene. Whether it's relating to work-flow optimisation, productivity and cost reduction, or food safety, waste management and compliance with standards and regulations, Mechline have the right products and expertise to enhance the working environment for kitchen operators.
Our mission is to make life easier operationally, financially and environmentally in commercial kitchens by providing the best quality equipment developed to solve operational problems.

Hygiene & Infection Control
A range of hands-free basins, mobile hand wash basins and the award-winning HyGenikx range which sanitises both air and surfaces by removing viruses and bacteria, making fresh food last longer and eliminating odours.
FOG Management
A range of drain management systems, specifically designed to address the drainage problems found in commercial kitchens by targeting the build-up of fats, oils and grease.

Water
A range of Pre-Rinse Sprays, Commercial kitchen taps/faucets, and hand Wash Basins all designed for durability and to promote optimal hygiene practices.

GAS
Dormont hoses are of the highest quality and reliability with safety features built in. These gas connections have a proven reputation for ultimate safety, reliability and long-term performance.

---